Hello and welcome to the website of the Bernard Nordkamp Centre in Katutura, Windhoek, Namibia
Hello, my name is Mweneni and I am in second grade. I really enjoy the BNC and I look forward to coming after school. My favorite subject is math and I like playing sports too. Running is my favorite activity and my favorite lunch is meat, rice, and bread.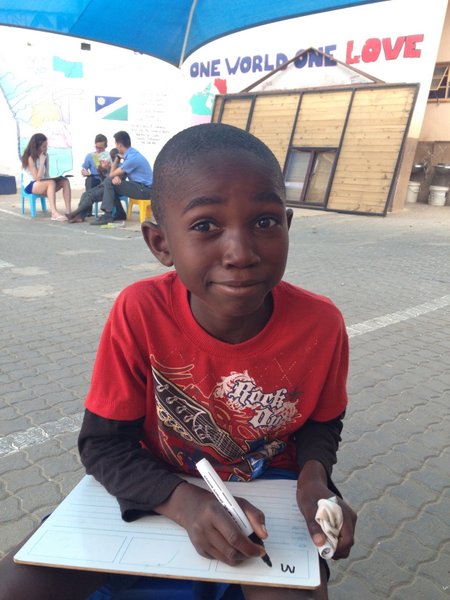 Donation via Paypal
Great news: we have now a possibility to receive donations via PayPal!
If you would like to make a donation to the Bernhard Nordkamp Centre, you can use the Pay Pal account. This money will go to a bank account in the USA. We have established a not for profit organization called KINDLE. It stands for: Kids In Namibia Deserve Love & Encouragement. We have a board of directors and your donation is tax deductible. Our treasurer, Jackie Dyer, will send you a letter, via email, confirming your donation for your tax records. If you have any questions, please do not hesitate to contact MaryBeth.
Thank you to our donors!
As the BNC relies on donations, we want to use this opportunity to thank all our donors and sponsors. Without you, the centre would not be existent. We do receive help in any form from all over the world - incredible! THANK YOU!!!!