Details

Created on Sunday, 18 May 2014 18:47
Cultural Field Trip
Chris and Joan, two volunteers from the USA, took the opportunity of the May break to take the students from Grade 8 to 11 on a cultural field trip. They prearranged visits to the High Court of Windhoek because some students from the BNC would like to become lawyers or attorneys. Others are very interested in judicial processes. They sat in a judgement hearing for a fraud case.
Second stop was the Namibian Art Gallery and the Owela Museum, which houses information about the culture and traditional dresses as well as housing of many Namibian tribes.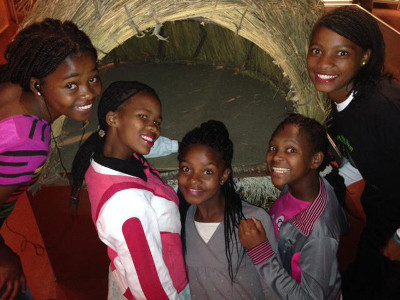 Details

Created on Sunday, 18 May 2014 10:53
Easter celebrations at the BNC
The 60-80 students that did not go away over the holidays were lucky to find out that the Easter Bunny found is way to the BNC. They were prepared for his arrival as many of them had been crafting little easter bunnys out of toilet paper roles with volunteer Rena and her daughters.