Thank you to our donors!
As the BNC relies on donations, we want to use this opportunity to thank all our donors and sponsors. Without you, the centre would not be existent. We do receive help in any form from all over the world - incredible! THANK YOU!!!!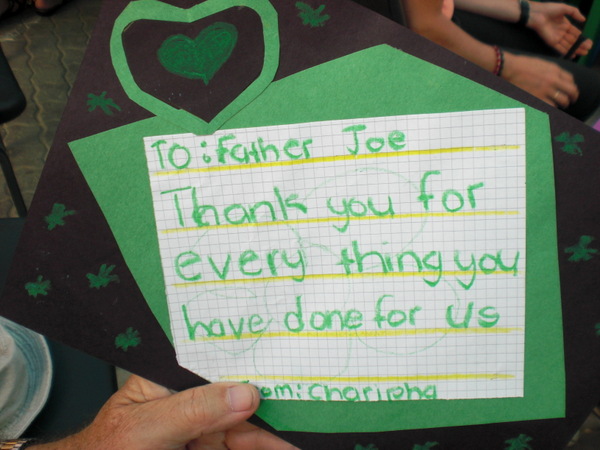 In November 2013 we organized a party for our donors. The children have been writing Thank-you -Letters that have been handed out to supporters of the BNC. The choir was singing and dancing very nicely and for the children the huge Thank-you-Cake was the highlight of the event. Brigitte Lämmle who came from Germany with a nice Tourgroup for the second time after visiting the centre many years ago with Father Bernard Nordkamp (2007), even brought a huge cash donation that was handed over to MaryBeth on this day.