Sponsoring a child
Would you like to sponsor a child? It does not cost a lot but is a great help to our students and their families, its easy and so rewardenig!.
Your gift will mean that one more child will be able to go proudly to school in their new uniform, knowing that their school fees have been paid and that they will not be beaten because they do not have a pen.
Every dollar you donate will go directly to the child carefully chosen for your to support.
You will have the satisfaction of watching the progress and achievements of the child you sponsor.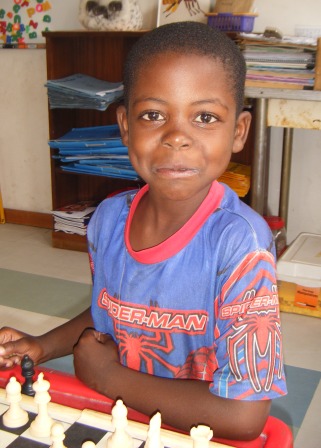 ---
How much does it cost?
Your support will provide school fees, school uniform and stationery for
Grade 1 to 7 is US$150 per year

Grade 8 - 12 is US$500 per year.
All you need to do is email us and we will be delighted to choose an appropriate student. You will recieve a photo of the student with some background information and at the end of each year a copy of their school report.
The student will then sign an agreement with us requiring them to keep their school marks up, attend extra classes and to work 8 hours a month on community service.
The BNC has bank accounts through registered charitable trusts in USA, Germany, New Zealand and England. Please contact us for banking details in your area. In Namibia donations may be made through the Centre.
You are more than welcome to visit the centre yourself and enjoy some time with the "Best Namibian Children"